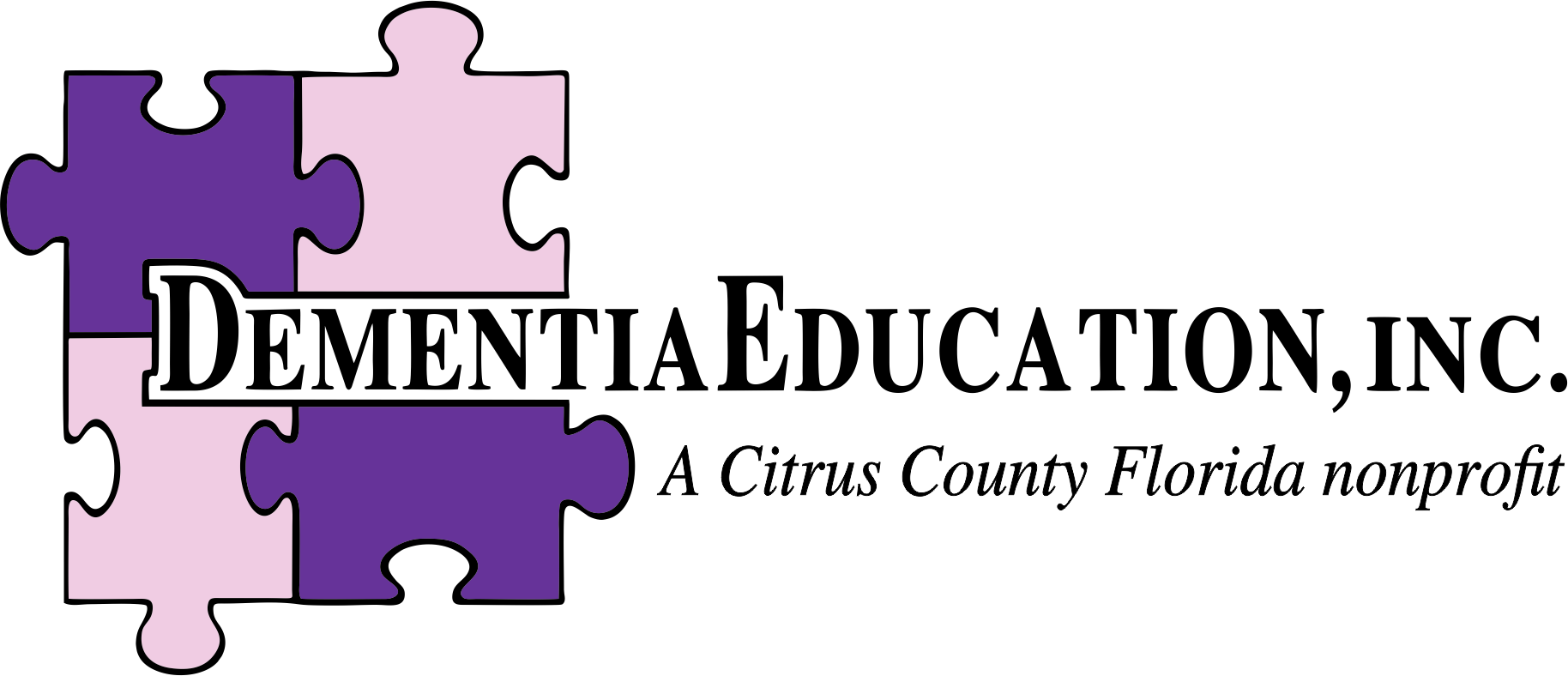 "Promoting compassionate dementia care through education."
Projects

Dementia Education, Inc. is dedicated to identifying and funding projects, publications, and events that will fulfill its mission to educate the public at large in a better and more accurate understand of memory disorders.  Please check back occasionally
to read about our latest projects or works-in-progress.
Fifth Project:
Announced January 15, 2020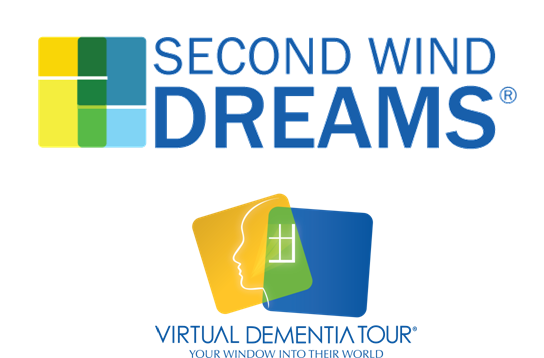 Dementia Education, Inc. is licensed by Second Wind Dreams as a provider of the Virtual Dementia Tour (VDT), an evidenced-based simulation of the sensory conditions of a person living with dementia. To learn more about how to host the VDT for your church, club, community, or civic organization in west-central Florida, call 614-519-2425. NOTE: The Virtual Dementia Tour can be an intense and even disturbing experience. Dementia Education offers this experience not to frighten people or create a negative attitude toward Alzheimer's disease and other forms of dementia. It is offered solely as an education opportunity to better understand dementia and create a higher level of empathy among dementia families and caregivers.
Fourth Project:
Initiated September, 2019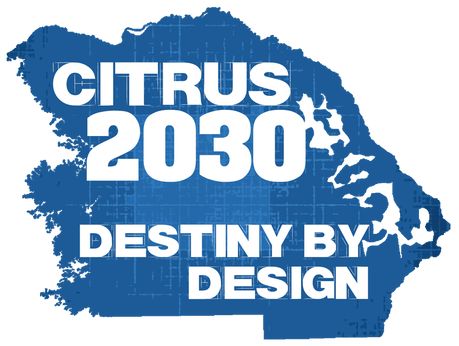 Citrus 2030 is a visioning project with the goal of creating Citrus County's strategic pathway to the year 2030. Consistent with its vision to make Citrus County, Florida an internationally recognized center for dementia care practice, research, and learning, Dementia Education, Inc. is monitoring and participating in the Citrus 2030 process. To the extent that Citrus County already has a strong healthcare industry that is a leading driver of employment and its economy, our Board believes that our ambitious vision is realistic. Dementia Education, Inc. will report on relevant developments in Citrus 2030 when appropriate. For more information click HERE...
Third Project:
In print October, 2019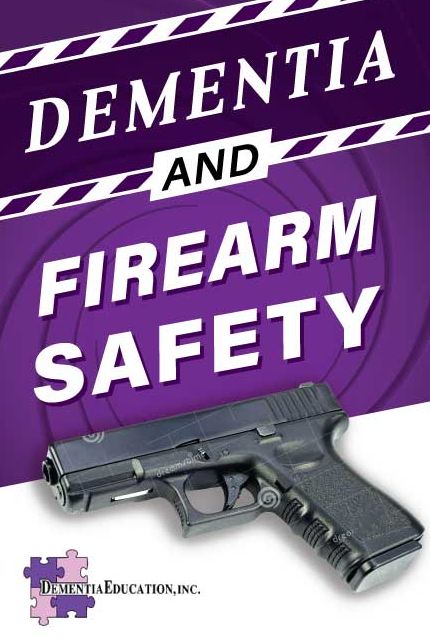 Today, almost 6 million Americans are living with Alzheimer's disease or some other form of dementia. By 2040, this population is expected to grow to 16 million! Within our population of seniors -- 65 and older -- 27 percent own one or more firearms. Eighteen percent of individuals diagnosed with dementia live in a home with firearms, and among these, 37 percent experience delusions and 17 percent have experienced hallucinations.
Everyone knows that Alzheimer's results in memory loss. But this is only the tip of the iceberg! Dementia erodes good judgment, reduces cognition, slows reflexes, and impairs the senses, including vision, hearing, manual dexterity, and fine motor skills. In addition to delusions and hallucinations, it often results in paranoia. In short, dementia attacks and destroys every mental, physical, and emotional ability that we need to become safe and responsible firearm owners.
This handbook is not "anti-gun." It is about understanding dementia and avoiding accidental injury or worse, just as one would with power tools, appliances, and automobiles in a home where dementia is present. A firearms dealer was on its editorial team, and firearms experts, including law enforcement personnel, were consulted for its content. Its basic premise is that with knowledge and planning, families can make themselves and their loved ones with dementia safe without calling in outside agencies to take away anyone's guns.
Click Here to view the interview on WYKE "Citrus Today" about Dementia and Firearm Safety.
Available at Amazon.com. To purchase in quantity, call 614-519-2843.
Second Project:
Announced August 6, 2019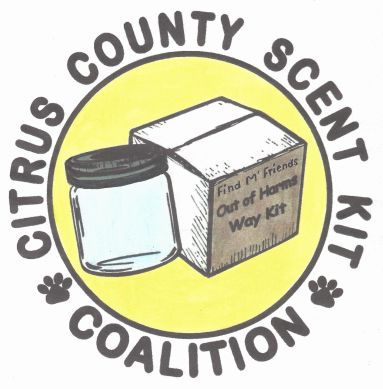 The Citrus County Scent Kit Coalition is a public awareness initiative intended to promote the
distribution and use of human scent preservation kits. "Scent Kits," as the devices are commonly
called, enable bloodhounds to work more quickly and efficiently by providing a pure scent of a
person they are seeking. Consisting of a simple, sterile jar, Scent Kits have been tested to retain a
unique human scent for up to eight years!
More than 10,000 Scent Kits have been distributed in Citrus County and have featured in
many successful bloodhound-assisted rescues. While they are often used to safeguard individuals
living with Alzheimer's disease and other forms of dementia who wander and become lost, they are equally effective for people of any age, including school children.
The Citrus County Scent Kit Coalition is a very simple idea. There are no dues and no requirements to join; only the willingness to go on record as a supporter of the use of Scent Kits.
For more information, or to join the Coalition, call 614-519-2843.
First Project:
Completed December 2018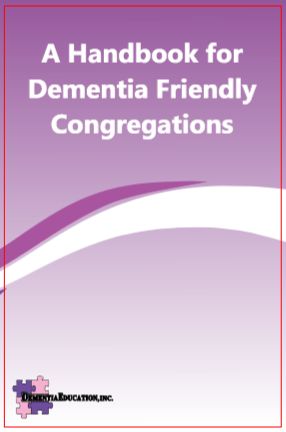 A Handbook for Dementia Friendly Congregations
Alzheimer's and other forms of dementia are expected to grow exponentially over the coming decades.  Absent a cure, this trend will overwhelm America's health system, and much of the burden of care will fall on families and private sector organizations.  Religious communities, regardless of faith or denomination, can play a significant role in meeting this demand because so many embrace compassion and social responsibility, and already have community outreach programs in place.
This handbook is intended to aid these congregations.  It explains how to train members and leadership in Alzheimer's awareness and compassionate care, how to recognize members of the congregation who may be living with dementia, how to create the structures within a congregation to respond both internally and outward toward the community at large, how to help and serve families living with dementia, and how to create programs and services that will make any religious institution more dementia friendly.
Available at Amazon.com.  For pricing on orders in quantity direct from Dementia Education, Inc. please contact dementiaeducationinc@gmail.com.